PMEGP Loan :- Up to Rs. 25 lacs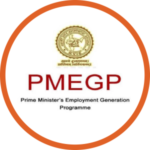 PMEGP loan scheme is implemented by Khadi and Village Industries Commission (KVIC) functioning as the nodal agency at the national level. Prime minister employment generation programme provides Business loans up to Rs 25 lac. On the portal, the guidelines have been provided for the PMEGP project. One can get the project list over there. For a PMEGP loan, you have to submit DPR ie. Detailed project report in Bank. Afterwards, you have to submit PMEGP online application to apply for a loan. The online application generally takes more than one month to get approved. Pmegp loan is provided as a term loan.  The loan interest rate may vary from 10% to 13%. In PMEGP loan subsidy is provided to all the caste. The subsidy amount may vary from 25% to 35 %.
Highlights:
1. Total project Cost Rs 11.25 Lac as per PMEGP
2. Land requirement is 500 Sq.ft To 1000 sq ft.
3. Bamboo shoot project report as per bank standard.
4. Made by CA .