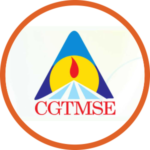 Credit Guarantee Funds Trust for Micro and Small Enterprises (CGTMSE) is a trust established by the Government of India, Ministry of Medium, Small and Micro Enterprises (MSME), and Small Industries Development Bank of India (SIDBI).
Launched in 2000, CGTMSE offers credit guarantees to financial institutions that provide loans to MSMEs. CGTMSE provides a guarantee to lending institutions up to a certain limit for all lending done by them to the MSME sector.
CGTMSE Scheme Eligibility Criteria:-
Lending institutions that provide funding support to specific sectors are in agreement with CGTMSE. The entities and institutions that are eligible to avail loans under the CGTMSE scheme are as follows:
Lending Borrowers
All Existing and New Small and Medium Enterprises (SMEs)
Lending Institutions
Scheduled Commercial Banks (SCBs)
Regional Rural Banks (RRBs)
Small Finance Banks (SFBs)
Non-banking Financial Companies (NBFCs)
Small Industrial Development Bank of India (SIDBI)
National Small Industries Corporation (NSIC)
North Eastern Development Finance Corporation Ltd. (NEDFi
Highlights:
1. Total project Cost Rs 16 Lac as per PMEGP
2. Space requirement 500 Sq. ft To1000 sq ft.
3. Product stock Cost Rs 8lac.
4. interior, working capital and other expenses Rs 8 lac